A consultation takes away the anxiety when starting with someone new to entrust your locks to! Plus, it gives you and your stylist a clear vision on your wishes and what can be achieved. Schedule your free consultation today!
When you are choosing your next hair stylist, asking for a consultation is the best first step. A consultation takes away the anxiety when starting with someone new to entrust your locks to! Plus, it gives you and your stylist a clear vision on your wishes and what can be achieved.
Getting to know YOU!
Professional stylists know the value of a consultation before the scissors come out! We want to know a little about you and your lifestyle, and we want to know what your average day looks like. How much time do take for yourself? Do you go to the gym daily? Do you wash and style your hair every day or every other? How often are you wanting to come into the salon to maintain your hair color and or style? What is your hair care budget?
These and many more questions should be asked so that we can better serve you and your needs, and you should feel comfortable asking questions.
Bring in Pictures
Pictures are a great non-verbal way of communicating what you want your stylist to achieve. After all, it's our goal to have you become a loyal guest who is more than happy every time you leave one of our chairs. Photos are a great visual aid for your stylist as well. You can help by picking pictures that have face shapes and hair types that are similar to yours. If you come in with pictures of thick straight hair and you have fine wispy hair, be ready to hear that we may not be able to achieve that look. Also, photos of yourself over the years is a good way for us to get to know your personal style.
Asking for Advice
Good stylists will explain what styles are best for your particular face shape and features. For example, if you have a round face we would recommend more diagonal/angular shapes cut into the hair to make a round face look more oval. We all want to draw attention toward our best features and away from the ones that make us self-conscious. If you have a beautiful Audrey Hepburn neck, why would you cover it up with hair? If your chin is receding, a gorgeous angled forward bob would draw it out more. For those of you with deep set dark eyes, highlights around your face will brighten them and draw out their beauty! There are so many options to discover during a good consultation and together, we'll find what suits you best.
Maintenance and Products
We will also want to talk to you about maintenance of your cut, color and style, including what type of products and tools need to be used to achieve the style you are looking for once you get home. Most people today require a minimum of 5 or 6 products to maintain their style, which doesn't include the tools (blow-dryers, flatirons, wands and brushes). Be prepared and be comfortable asking the questions about all that it takes for you to replicate what we do in the salon. By talking this through, it's like having us right there with you every day.
Consultations at Bambou
At Bambou, our team of professionally trained stylists LOVE consultations so much that they are complimentary! It really takes the guess work out of our new guest experience. We will offer you a consultation every time you visit, just in case your lifestyle or needs have changed and for whenever you might just want a 'fresh look' as the season pass.
The next time you are interviewing stylists, make sure they are giving you the very best consultation they can and helping you achieve your best in hair! Schedule your free consultation with one of our Bambou stylists and you'll understand just how we bring out the beautiful!
Schedule your next appointment in
Overland Park or Blue Springs today!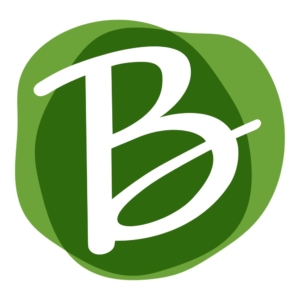 Andrea Bengimima
Bambou Salons & Spas Master Educator & Stylist
Andrea is truly a talented stylist with years of experience helping guests look and feel beautiful. Based on her passion for learning and teaching, she was promoted to Master Educator after joining Bambou Salons & Spas.
You can also schedule an appointment with Andrea at our Antioch & College location!