Bambou Salons & Spas is proud to recognize and support Breast Cancer Awareness Month for the second year in a row. Check in store or contact one of our locations for more details on how you can support Breast Cancer Awareness.
Breast Cancer Awareness Month has always been an important issue and time for Bambou Salons & Spas. There are so many of our friends, family, and guests affected by breast cancer, so we recognize the importance doing our small part to provide help, inspire hope, and promote early detection, education, and support services.
This year, Breast Cancer Awareness Month strikes even closer to home as one of our own was recently diagnosed and is currently going through treatment. Instead of asking for donations from charity, this year we are instead asking our guests who are so inclined to support our own Andrea Bengimima through her go-fund-me page.
Thank you in advance for your support of Andrea, and for everything you do in your life to support the women and families affected by breast cancer!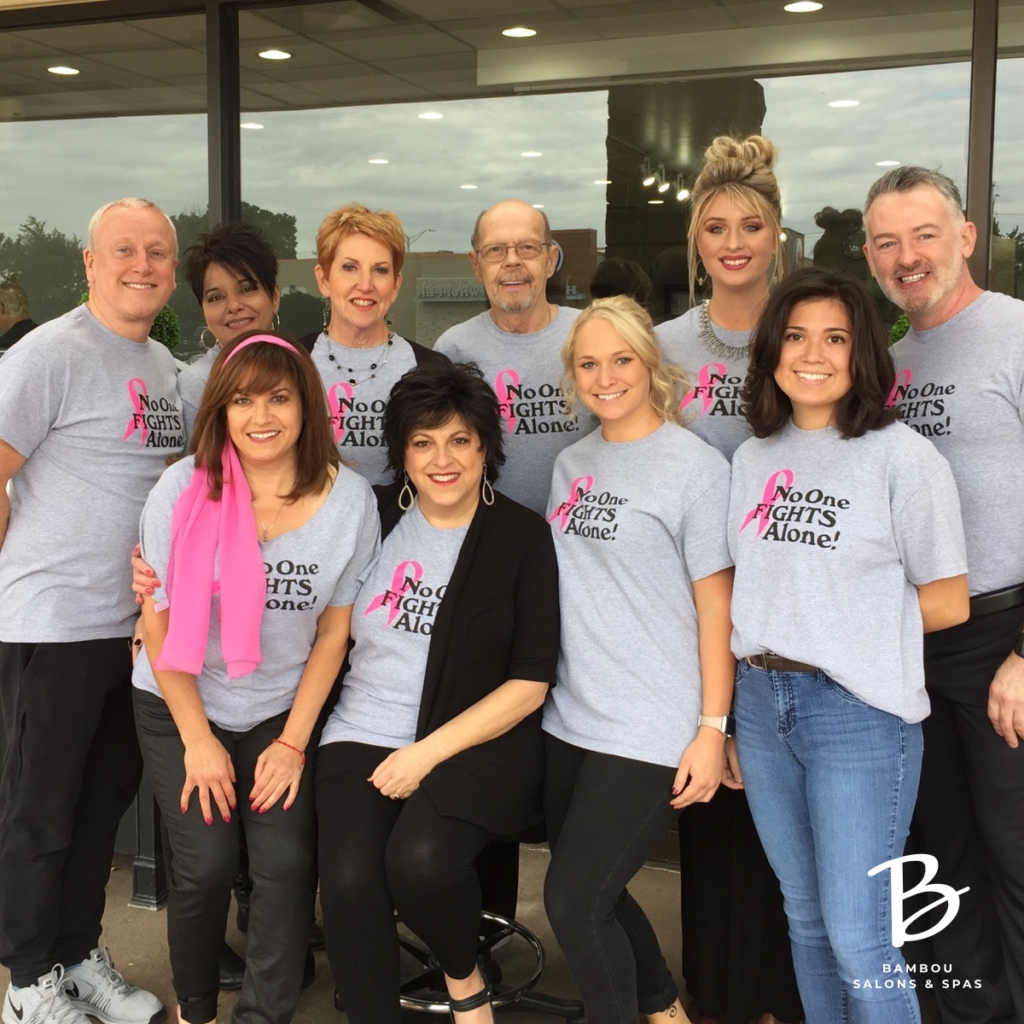 Bambou at Antioch & College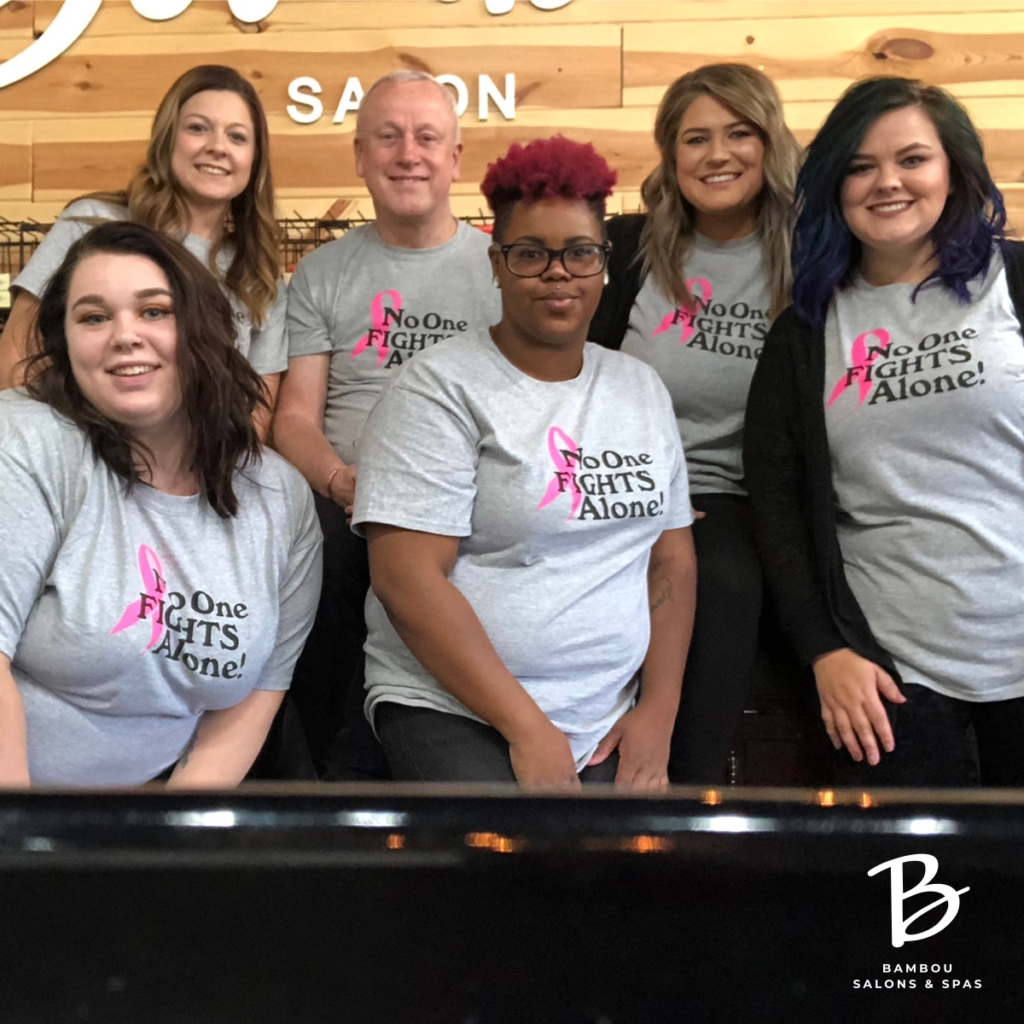 Bambou in Blue Springs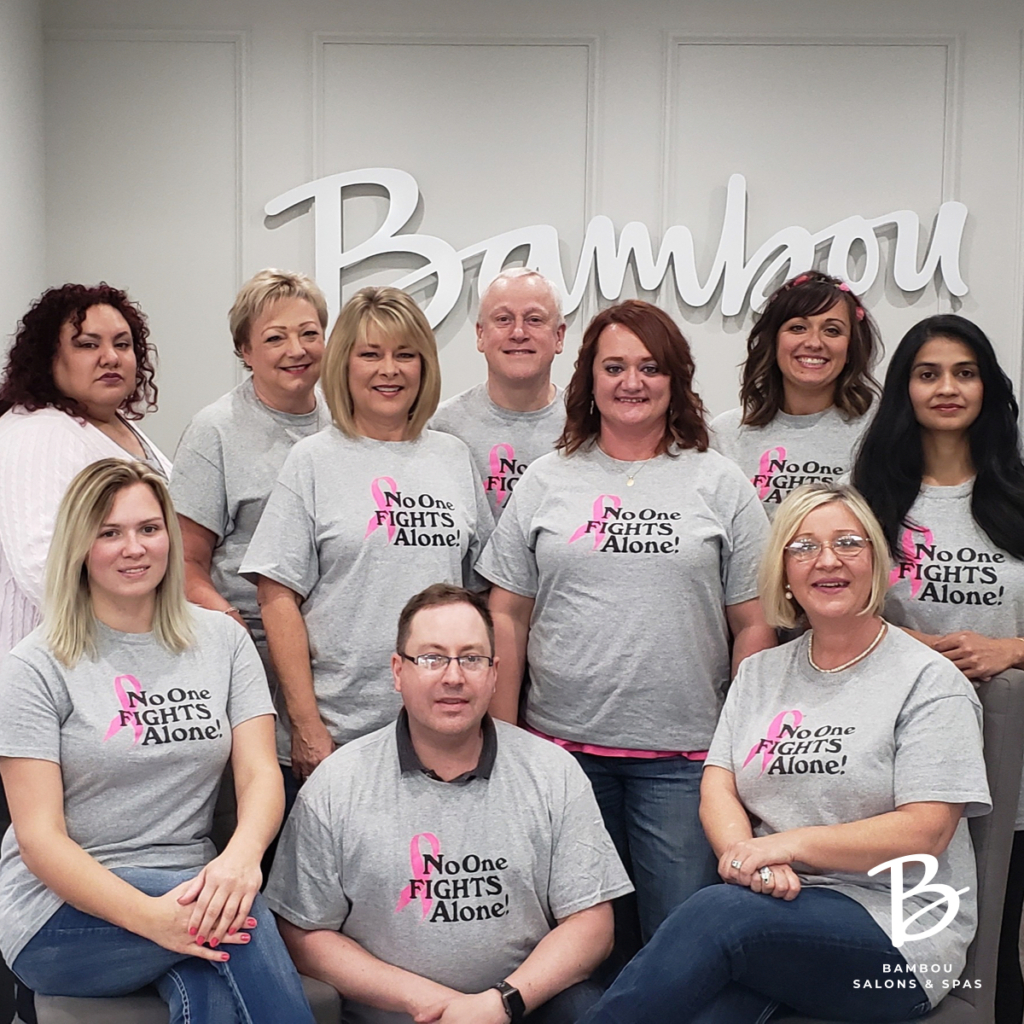 Bambou in Downtown OP
Schedule your next appointment in
Overland Park or Blue Springs today!