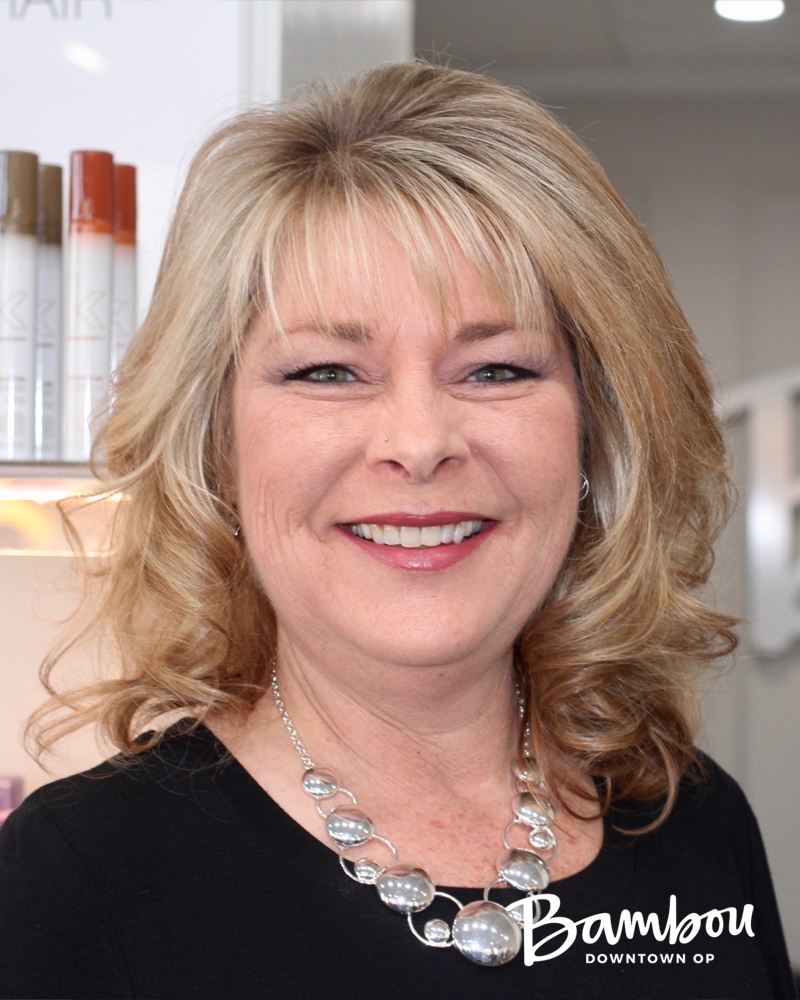 Meet Nigel
Master Designer & Stylist, Bambou Salon & Spa Downtown Overland Park
Nigel brings over 30 years experience to her work, all of which has been spent in the same location now operated by Bambou Salon & Spa in Downtown OP!
ABOUT
Nigel loves her job because she gets to be creative every single day. She considers her fellow stylists to be the most talented group of individuals, a group she says she continues to learn from constantly. There is a camaraderie that she looks forward to every day.
Services
Haircuts and styling
Hair coloring, color correction, and highlights
Facial waxing
Eyebrow and eye lash tinting
Special Occasions, including Weddings!