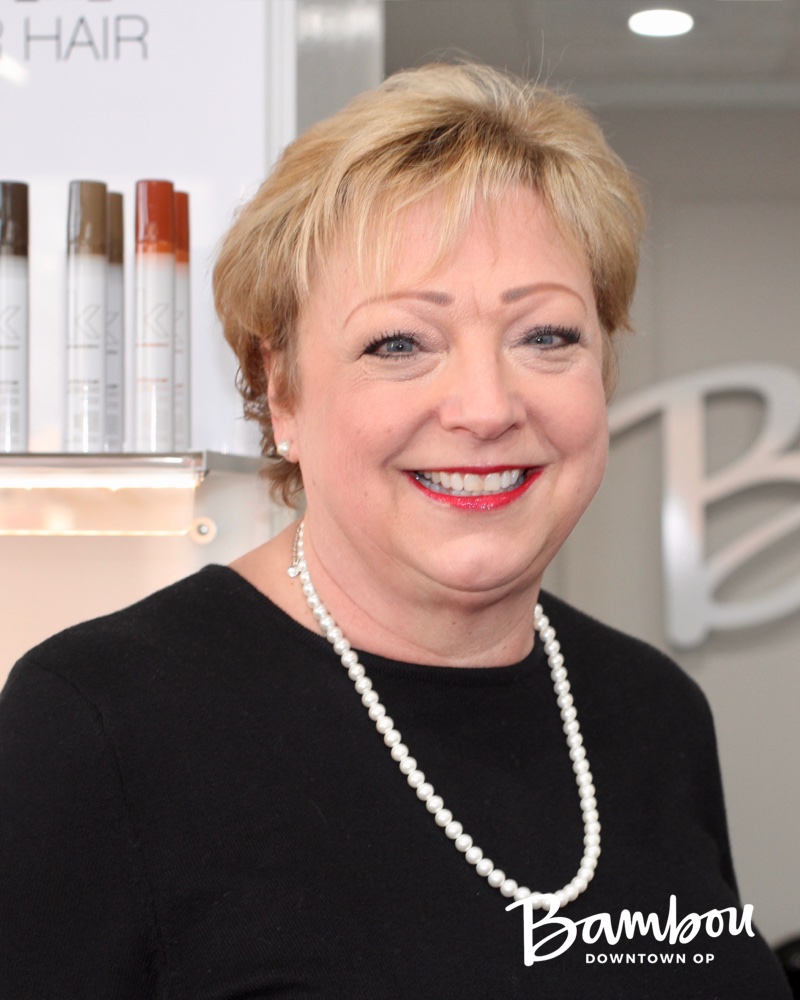 Meet Laura
Master Designer & Stylist, Bambou Salon & Spa Downtown Overland Park
Laura brings over 36 years experience to her work, all of which she has spent in the same salon with Bambou Salon & Spa!
ABOUT
Laura loves the energy and excitement of working in a salon. She loves getting to work with multiple clients each day and helping them bring new looks to life.
Laura says she loves working at Bambou because of the other stylists. She has a great respect for everyone she works for and knows that the entire team will always be there to support each other.
Services
Haircuts, styling, and perms
Hair coloring, color correction, and highlights
Facial Waxing
Special Occasions, including Weddings!