Bambou Salons & Spas announces new promotions and discounts every month for new and existing guests. Check www.BambouSalons.com for our current promotions and discounts and other great information.
It's February, which means it's the month of love! Whether you're celebrating with your Valentine, friends and family, or just proud to be on your own – let us make your Valentine's month a little more beautiful!
Check out our great promotions, perfect for Valentine's Day!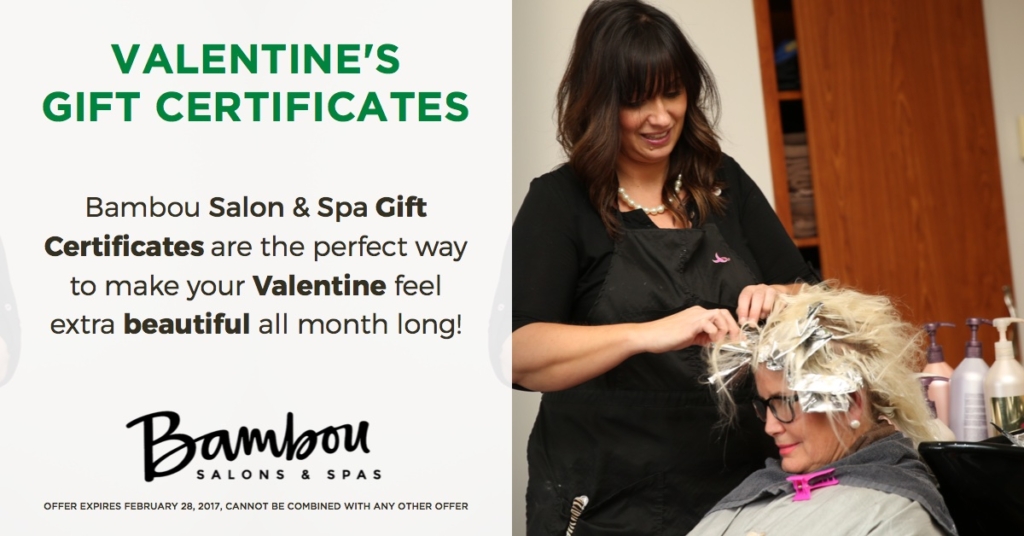 This one is for the guys! If you want to make your lady feel extra special this Valentine's month, start with a gift certificate to Bambou Salon & Spa! We have great hair, skin, and nail packages that will make your Valentine feel and look beautiful – or use this gift certificate for our special Valentine's package below!