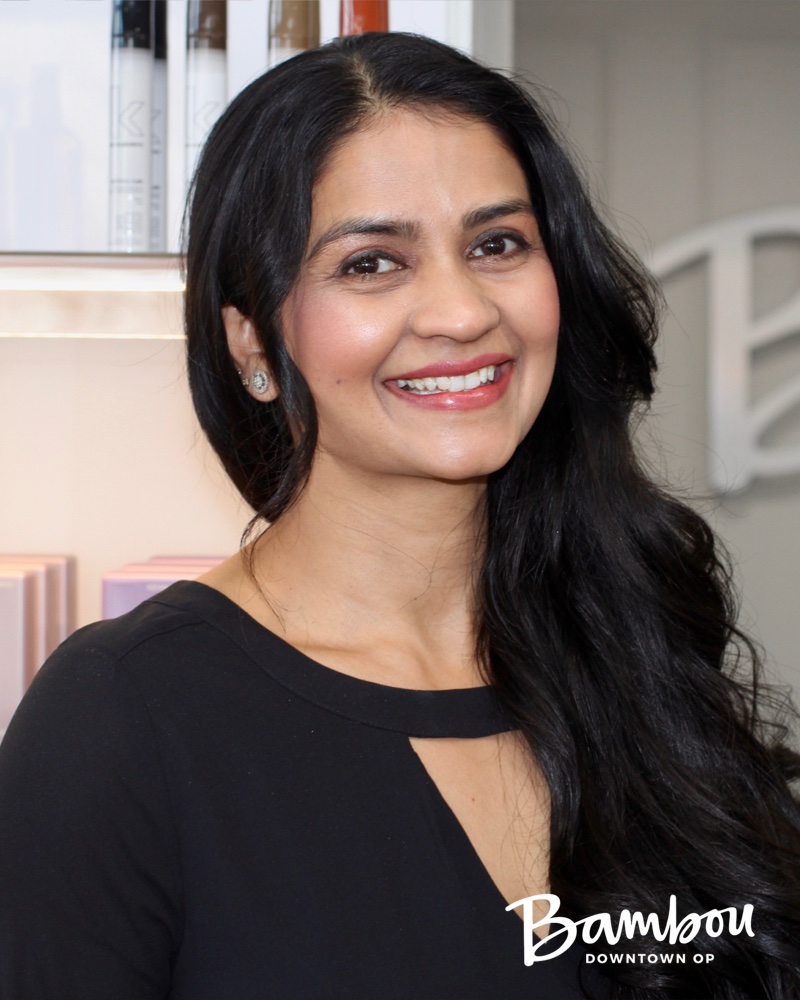 Meet Darshita
Master Esthetician & Hair Professional, Bambou Salon & Spa Downtown Overland Park
Darshita brings over 15 years experience to her work, including 11 years experience with Bambou Salon & Spa, and is our resident expert on eyebrow threading!
ABOUT
Darshita believes that if you look beautiful, you will feel beautiful. She loves her job because she gets to help people look beautiful every day, and give them the opportunity to feel special.
She also love the Bambou team, and is happy that the salon has invested in continued education for the team.
Services
Haircuts and styling
Hair coloring, color correction, and highlights
Eyebrow threading
Eyelash extensions
Facial and Body Waxing
Special Occasions, including Weddings